What We Offer
Todd's Electric Service truly is a full service electrical contracting company. We service residential, commercial, agricultural, and industrial customers.
From the simplest service call to install a switch to the most complex design build project for a commercial business, we have the expertise to do it right.
Todd's Electric Service has the equipment to accommodate most installations:
Boom trucks with augers
Trenchers
Vibrators
Locator
Scissor lifts
Conduit benders
Threaders
Cable testers
And more!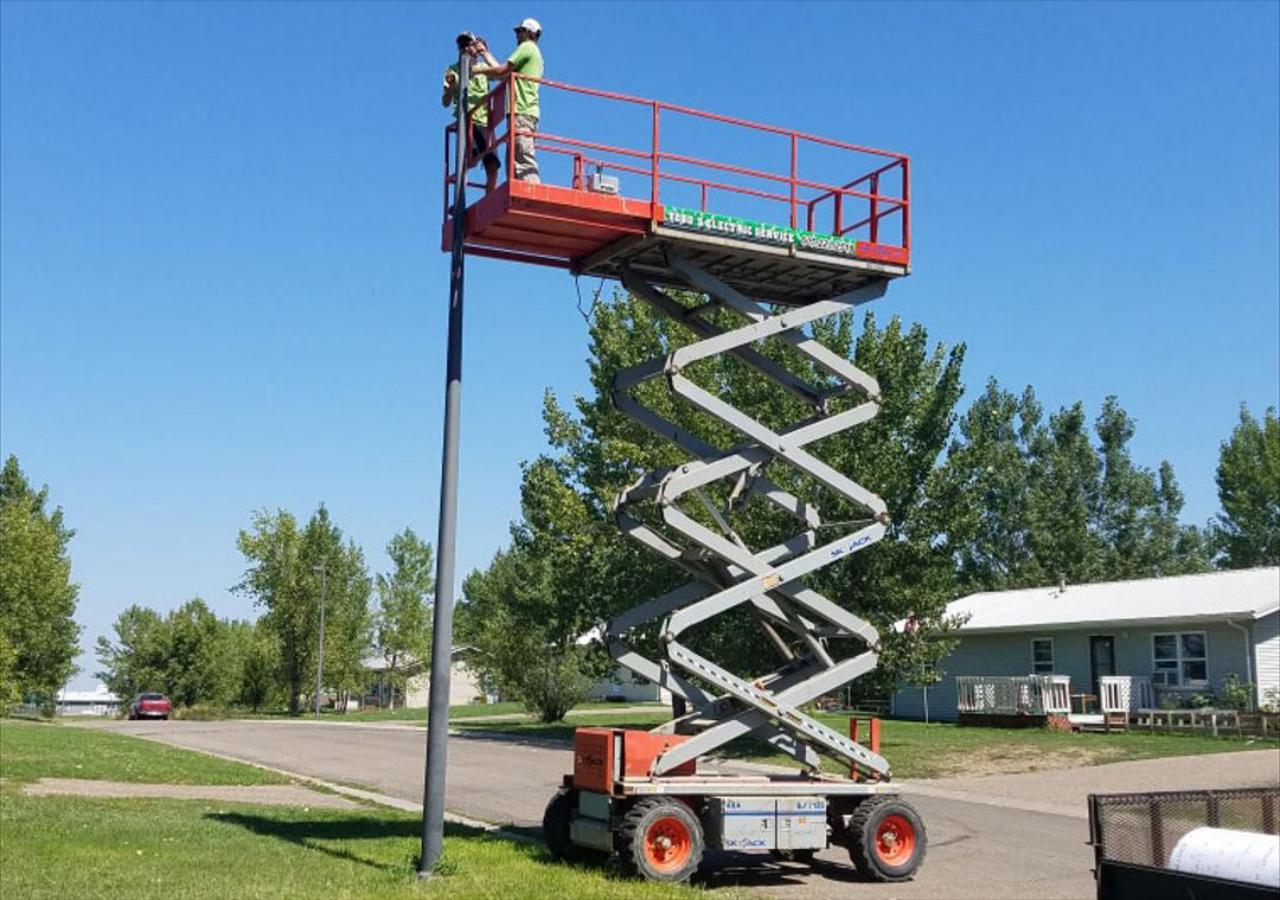 Residential Services
Our professional electricians will get your home wired. Whether you're in need of minor repairs or need help with a home improvement project, Todd's Electric Service has the tools and experience to keep the lights on. Contact us for all your home and residential garage electrical projects or to request an estimate.
---
COMMERCIAL SERVICES
Todd's Electric Service will light up your commercial spaces with quality, professional, courteous electrical service. Whether you're looking to remodel or renovate your existing space or need a new space for your business to continue to grow, Todd's Electric Service can help with lighting, wiring, systems, communications, and so much more. We are licensed and insured and driven to give our clients the best electrical contracting services around. Contact us with your project and needs and let us show you how we can help.
---
AGRICULTURAL / INDUSTRIAL SERVICES
Todd's Electric Service is licensed and insured for your peace of mind. We have the tools and experience to help with your industrial power needs. We'll help with installation and service of your electrical generators, backup power systems, lighting, security systems, and much, much more. If you're looking for a professional electrician in Beresford, Vermillion, or Pierre, contact Todd's Electric Service today to get started.